---
Helper.gg is a multifaceted, highly advanced Discord integration: designed to facilitate communication between support teams and their clients through the use of a ticket system. Of course, there are several bots out on the market that operate on the same premise, but every system has its share of flaws - and we created Helper.gg with the intention of not only addressing those flaws and shortcomings, but also doing so in a manner unparalleled by any existing bots and unprecedented by all accounts.
---
What do we have to offer?
‌As a development and support team, it is our core belief that you deserve nothing but the best, and that expediency should never come at the cost of quality. For Helper.gg, our quality assurances are self-evident through a back-end that is virtually impenetrable and entirely dependable - allowing you to make full use of all our features, no matter what, at all times. On the frontend, an extremely robust, intuitive, and fully-featured web panel lends itself to a beautiful, seamless user experience which is rivalled by none. To view a broad summation of our bot features, please navigate to the link as shown below: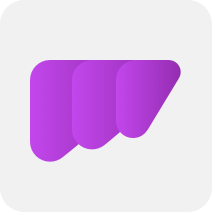 ---
What sets us apart from the others?
‌Unlike many of our counterparts, such as Ticket Tool for example, we believe that the only way to provide a seamless experience for our users is to avail ourselves to anyone who raises a ticket in our guild, no matter how big or small the issue may be. With us, you will never have to worry about being turned away for either the sheer complexity of your issue or even simply gaps in understanding, as we are committed to making your life as easy as possible. Not only are we completely dependable as a team, but you can also rest easy knowing that Helper.gg has, since its inception, and always will be online and readily at your disposal, 100% of the time. And when we say one hundred percent, we mean one hundred percent. Not ninety nine, or even 99.9%, but 100% - plain and simple. Also, Helper.gg has - from the very start - been built to accommodate 100x more than it will ever need, so you will never need to worry about Helper.gg going offline or not being able to live up to your expectations.
---
How can I contribute to Helper.gg's continued development?
‌While it is our strong belief that everyone deserves to have the best possible experiences with Helper.gg, we also need to take our own livelihoods into consideration. After all, we're only human and with that in mind, we all have our set of circumstances and priorities to deal with in order to secure our livelihoods. Because of this, and in the interest of fueling the continued development and existence of Helper.gg as a whole, we offer two different paid packages (Premium and Supreme) that allow for further customization of the bot itself as well as drastically expanded capabilities. For those of you who are so generously contributing to our success by purchasing either Premium or Supreme, know that your contributions will not go unrecognized - and we are incredibly grateful for you.
---
Exclusive Donator Perks
Access to an exclusive log channel displaying the status of our bot system, and the occurrence of shard reboots - all in real time.
Access to a special category in our support server where Premium and Supreme users have an amplified voice and impact throughout our continued efforts to improve Helper.gg.
If you want to contribute to the continued improvement of Helper.gg, please navigate to the link below: