By default a user is limited to one ticket. This can be changed, and increased for Premium Members and if you're wondering how it's super easy.
Start by going to our panel, and login with Discord.
Once you're logged in, click "Commands" -> "Ticket Command" -> "Command Values" -> "Ticket-Creation Limit" and change the variable as directed below.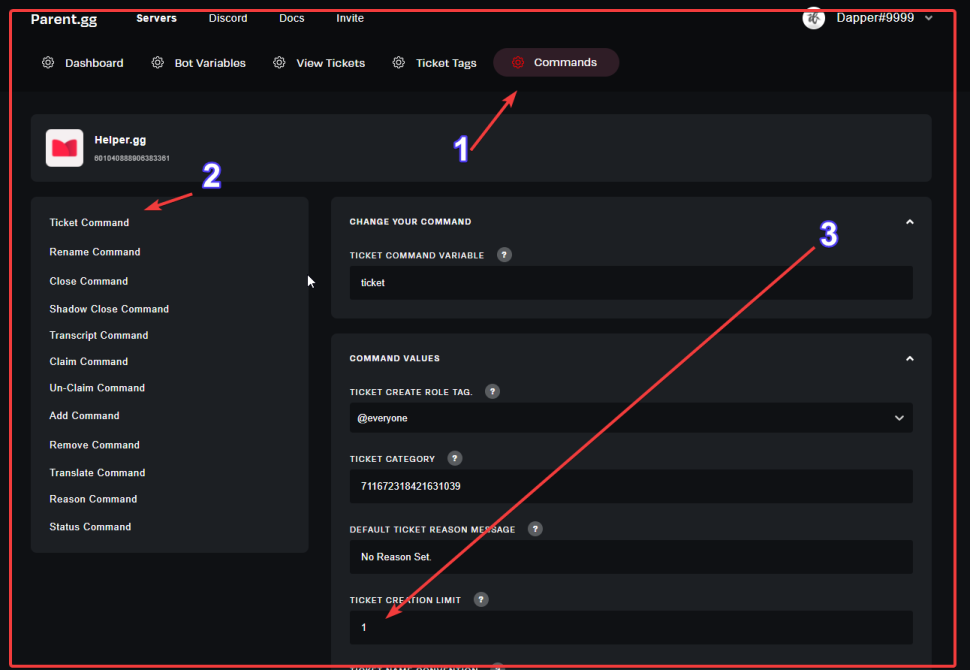 Thank you for reading this, check out our other documentation! :)