Helper.gg has a feature called "Panel Staff Accounts" allowing you to control and configure what a staff member can do on the panel. Whether this is to allow them access to purchasing Premium/and Supreme, or access to bot variables and so on.
Web Panel Staff Accounts
To setup a Staff account, click "Manage Staff" for the guild you want (Seen in the screenshot below)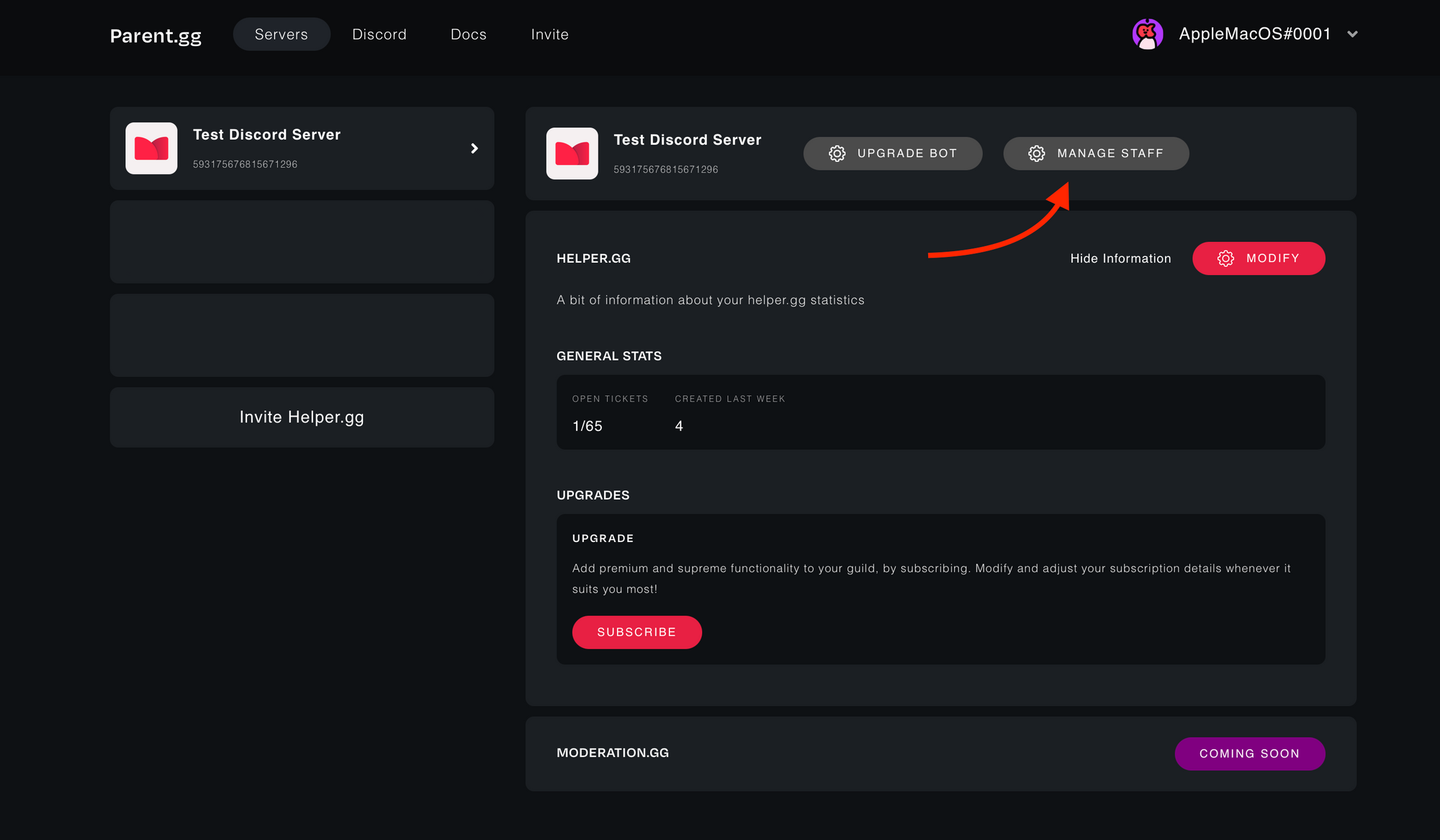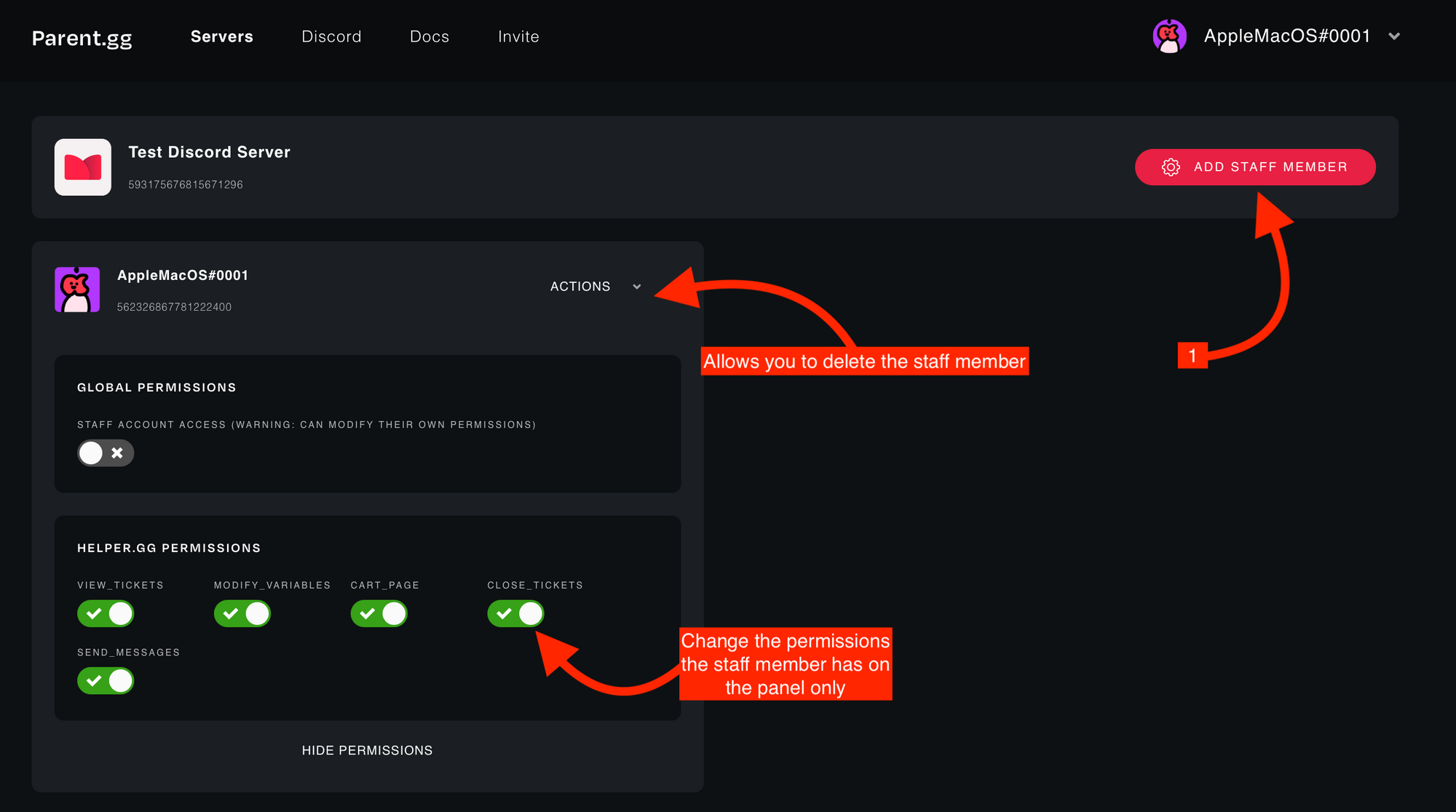 You will now have the ability to add a new staff member, as you can see in (1). You will now also have access to delete them, or configure their permissions on the panel.
To add a staff member, if you click the "NEW STAFF" button (1), and provide either their USER ID, or their USERNAME. This can be obtained by right clicking the user and taking their USERNAME with their #, or clicking "Copy ID" if you have Discord Developer Mode enabled. You will also see the below popup.
Please input their details, you will now have access to configure the permissions the staff member has on the panel. Please see the below screenshot.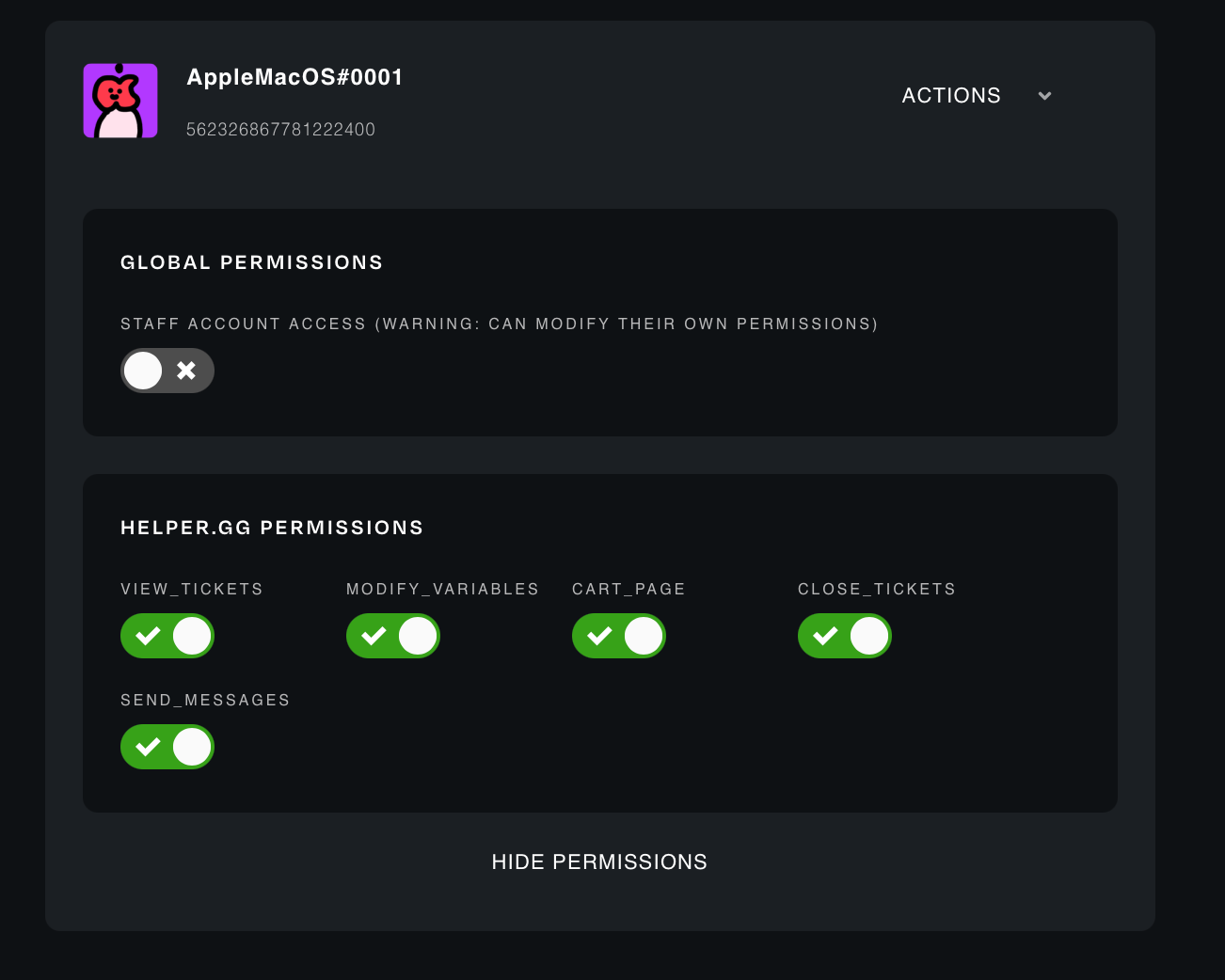 Thanks for reading this guide, please check out our other ones!