---
How am I supposed to incorporate the bot in my server?
Alright, now that you have familiarized yourself with the essential basics about Helper.gg, it's time to set up our bot in your server! Please note that while we've designed the system to allow for zero-setup on Discord's end, you will need to configure the panel according to your use case in order to take full advantage of all our features.
---
Invite Helper.gg to your server
---
Creation of default support roles
This should be done automatically upon inviting Helper.gg to your guild, and by default these roles will be called ticket-support and ticket-manage. You can create more for the guild on the panel although we will cover the two default roles. For the purposes of your guild's role system within Discord, both aforementioned roles should have identical permission sets.
---
Designation of support staff team (within Discord)
While we do automate most of the initial setup process for Helper.gg, common sense will inevitably dictate that every server has their own unique needs, specifications, and support resources. To ensure that you are able to fully tailor the bot to your guild in a secure and intuitive manner, we have designed separate and independent permission systems for Discord and Panel users respectively. Assigning a user with either of the two specified support roles will grant them the ability to dispatch staff commands through Helper.gg's Discord bot. To do so check the below guide on how to grant access.

---
Designation of support staff team (within Panel)
As mentioned above we offer both Panel staff access and Discord role access. As you would be aware Discord role access allows a staff member to run Helper.gg commands such as -close, -rename and so on. The main functionality of Panel staff is to allow selective staff members to customise Helper.gg to do as it requires, changing variables (messages), viewing tickets on the panel and even purchase Supreme or Premium for your guild. To do so check the below guide on granting access.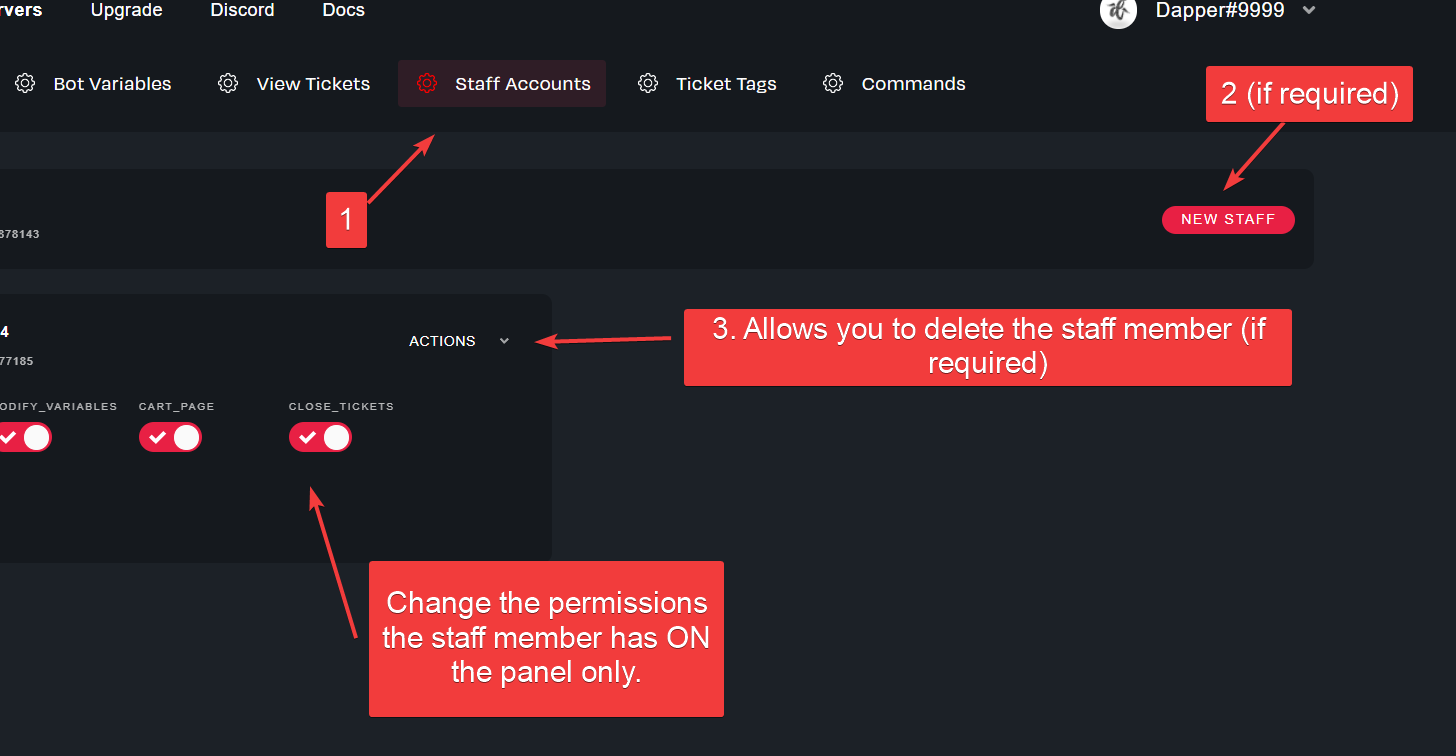 ---
Support issue departmentalization through TicketTags
In case you're unaware of what Ticket Tags are within the context of Helper.gg, we have implemented a system by which our users can designate specific categories in which ticket creation would occur, all based around either a reaction to a tag embed or by running a command with a defined category alias such as -ticket SUPPORT, where SUPPORT would be the alias to create a ticket in some predefined category called Support, just to name an example. The setup process for Ticket Tags would be extremely difficult to cover in a single tab, or even a single page, however you may consult its specific category in our documentation for further help: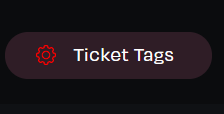 ---
Manual and Automatic Transcripts
It is currently possible to generate transcripts through both manual and automated means, however each have their own benefits and peculiarities. Note that automated generated transcripts are permanently accessible. Transcripts which are generated automatically can be retrieved either from a specified log channel in the panel, forwarded to a specified recipient in the panel via email and have the ability for them to be sent via DM (note that all three ways of automatic transcripts are Premium Only).
Please see a guide here on how to set this up.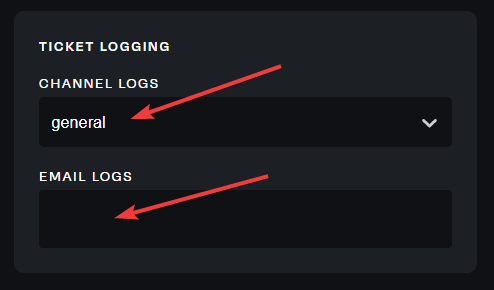 ---
Join the official Helper.gg support server