Moderation.gg has a feature which allows you to log all sort of Discord Events automatically into channels. We've gone *extra* with our logging functionality allowing you to control where each event is logged to their location.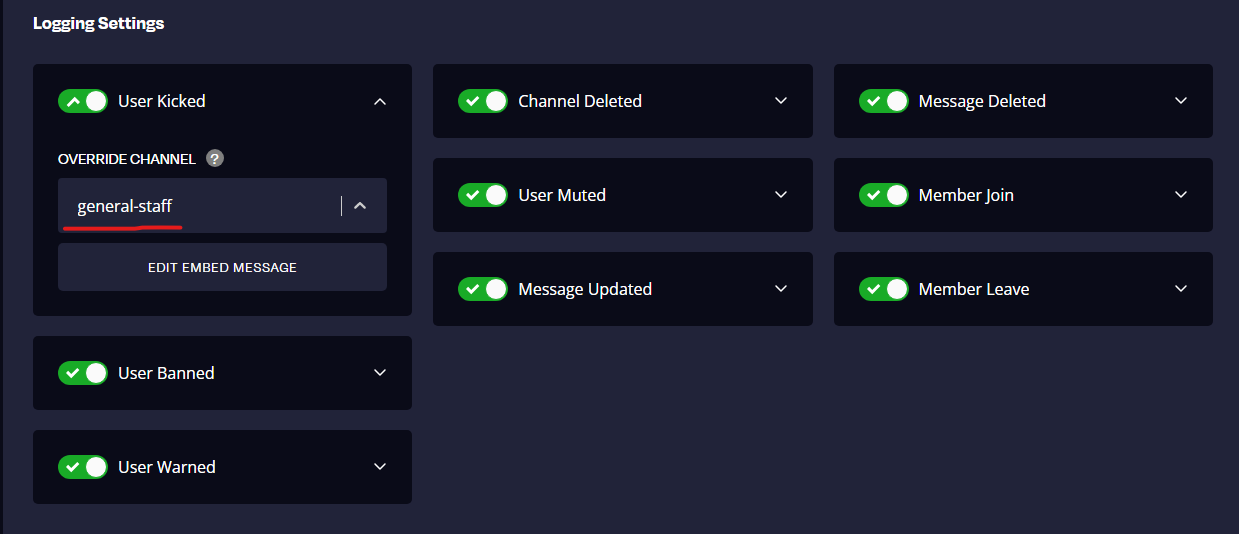 You also have the ability to control every single embed to your liking.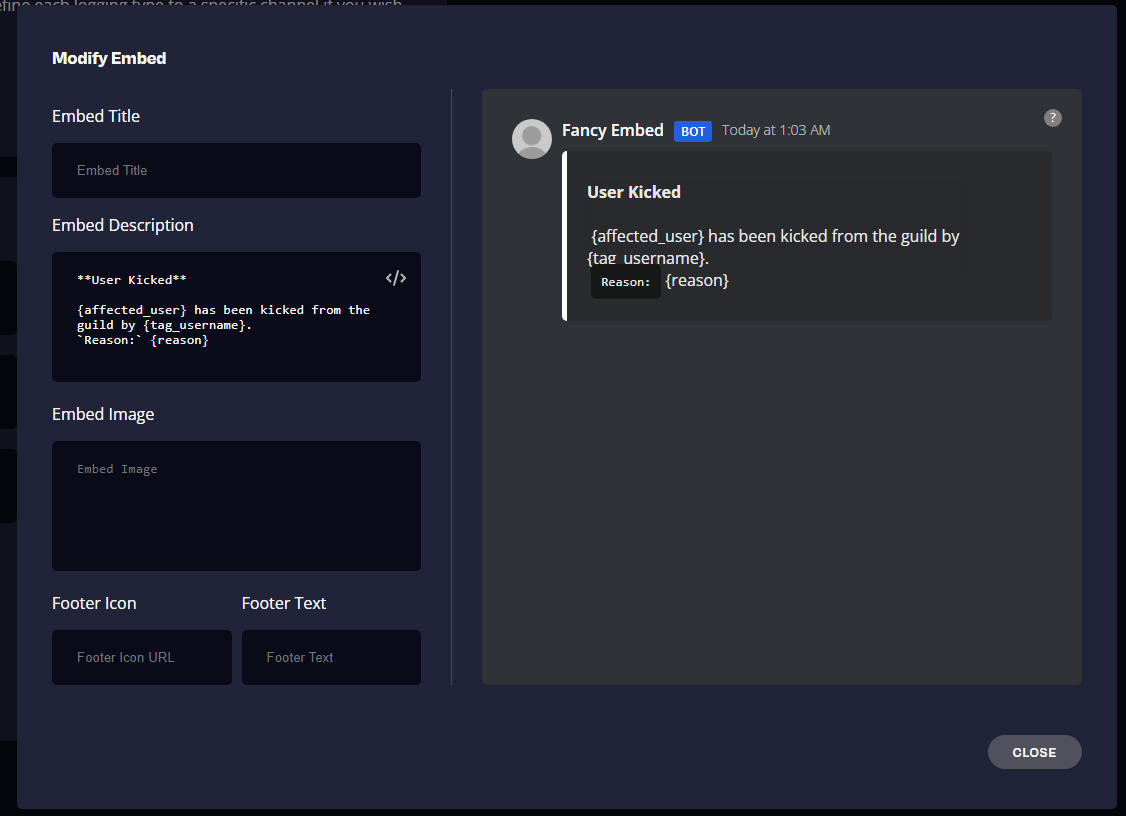 To get started go to https://panel.parent.gg and log in with your Discord Account, once you're there at the  bottom select 'Logging'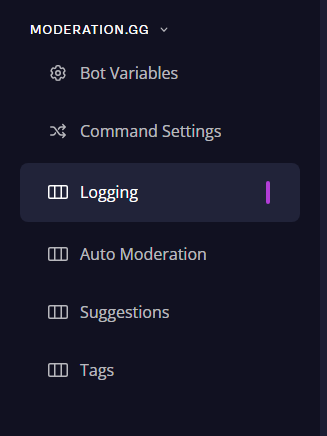 Once you have selected Logging you will get a wide range of events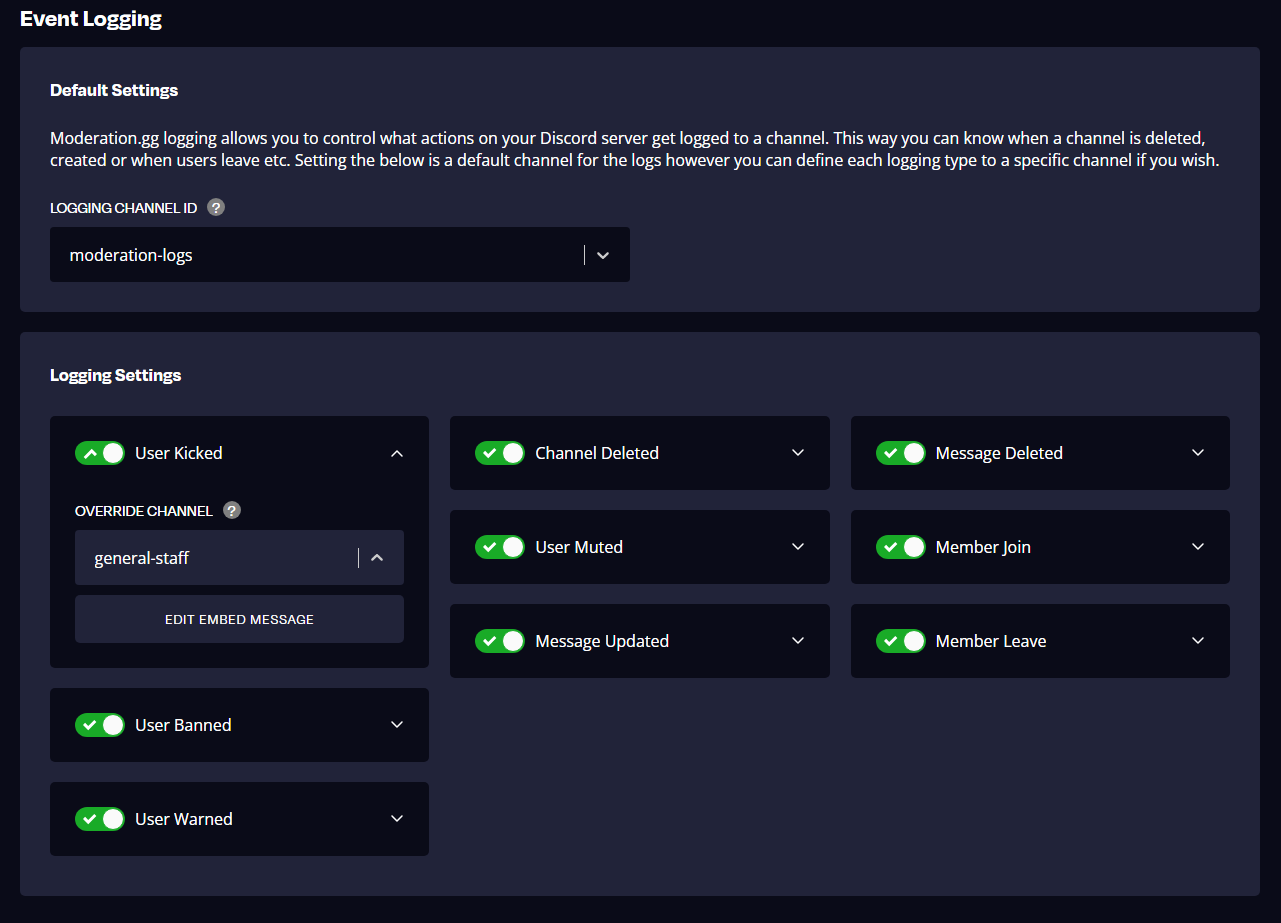 The 'Default Settings' are if you wish to make life easy and set one channel that ALL the enabled events. The Logging Settings allows you to disable and enable each type of event, override a default channel and edit the embeds.
Once you have done this, all new events will appear into the required channels as long as the bot has the right permissions to send messages.